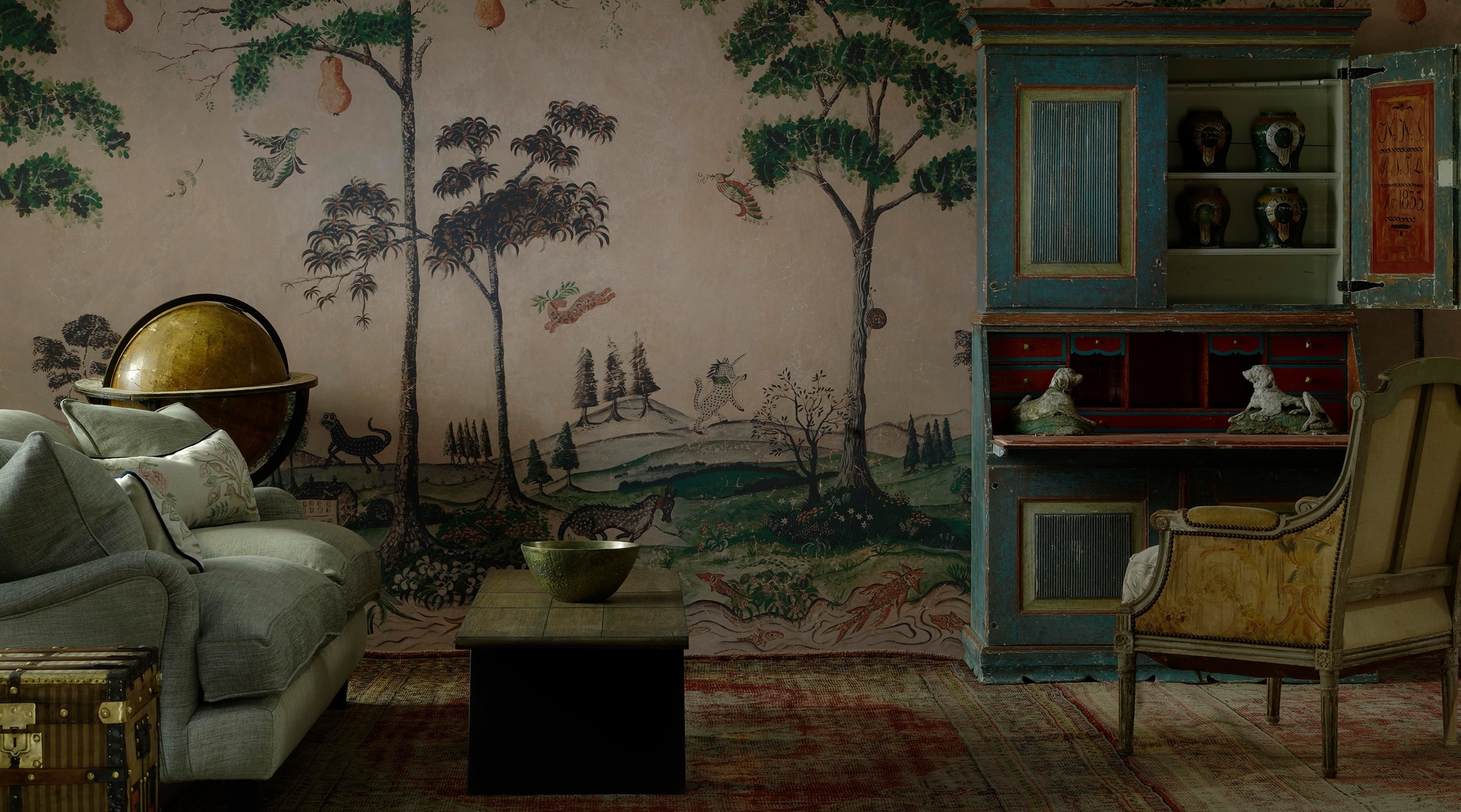 The Final Collection – Kit Kemp for Andrew Martin
---
The inspiration for this collection began as I stumbled upon some wonderful 15th and 16th century tapestries. It was fascinating to see the magical creatures hiding behind leaves and under hedgerows. That was the start of the idea, to give them new life in a contemporary world. Alongside illustrator, Melissa White, this idea transformed into reality and became the motif for Friendly Folk fabric and Wychwood wallpaper.
Native American art provided inspiration for our Great Plains and Apache print while Mythical Land with it's repeat of pears and trees, takes its cue from American folk art.
We have given a traditional palette of dusky, soft tones bold accents of bright orange, blue and yellow. It makes these ancient motifs instantly made modern and fresh. All our designs are printed on natural fabrics such as twill, linen and chintz. It's fun bringing an old material like chintz right up to date.
This is a modern collection with one eye in the past and one in the future. It is a collection that will stand its ground amongst mercurial trends. It will look just as good in ten years' time as it does today.