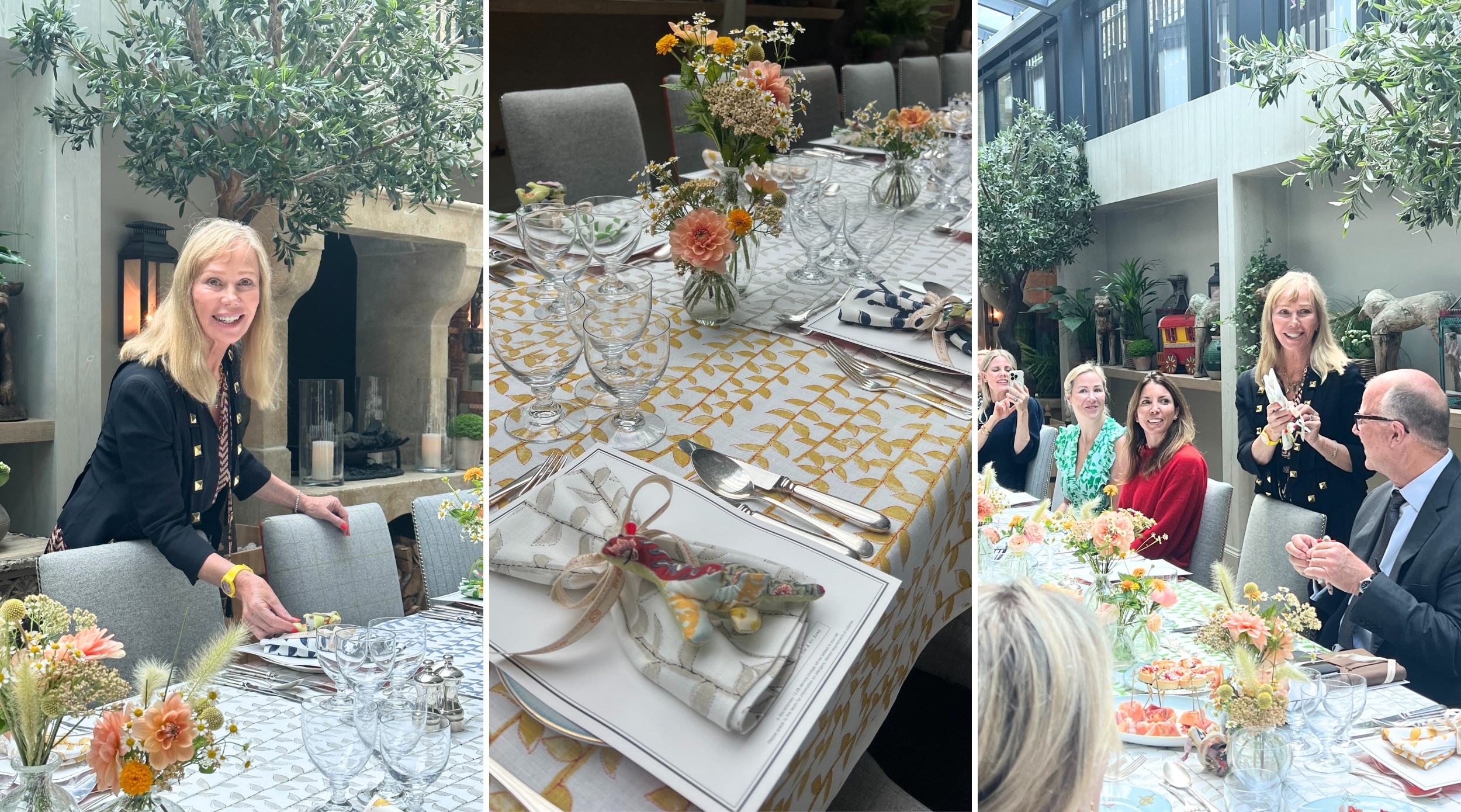 Spooktacular Design: How to Style Your Home this Halloween
---
With Halloween just around the corner, we're excited to help you unleash your creativity and infuse some spine-tingling charm into your space. The key to fully immersing yourself in the Halloween spirit lies in the art of colour. To craft the perfect Halloween ambiance, we'll explore the use of eerie yet sophisticated hues and textures to transform your interiors.
When we think of the colours associated with Halloween, our minds naturally gravitate towards the classic palette of orange and black. These timeless hues are a dynamic duo. Orange, with its warm and crisp autumnal notes, infuses your room with vibrant energy, while black casts a shadow of mystery and spookiness, bestowing an eerie décor. For a striking Halloween-inspired interior, we can draw inspiration from Ham Yard Bar. Here, a black and orange scheme weaves a tapestry of gothic romance.
Layering various shades of orange creates a sophisticated yet fun atmosphere, as showcased in this suite at Crosby Street Hotel. Here, multiple shades of orange cocoon you in the cosy embrace of Halloween spirit.
Halloween nestles within the shifting colours of nature, as the leaves turn into warm, cool tones. Introducing a shade of green into your colour palette can work wonders. The marriage of orange and green acts as an ideal backdrop, allowing bold and traditional patterns to coexist harmoniously.
As Halloween is synonymous with mythical creatures and enchanted forests, our Tall Trees wallpaper beautifully captures this whimsical colour scheme. Its large-scale design immerses you in nature's embrace, with shades of green evoking lush woodlands and the secrets of deep forests. This wallpaper weaves a magical tale, evoking an enchanting atmosphere through its shapes and depth.
Blue may not be the most obvious Halloween colour, but it can evoke an impression of the night sky. Deeper shades of blue bring forth the evening sky and dark blues soothe the eye and open the door to the unknown. Don't hesitate to explore the unconventional!
When we think of Halloween we often think of ghosts and ghouls, a splendid way to infuse those moody Halloween references is through gothic artwork. In the Conservatory at Haymarket Hotel, a captivating piece by Jack Milroy titled 'Pictures at an Exhibition' weaves a sense of intrigue with the disjointed display of skulls.
Just beside our Drawing Room at The Whitby Hotel is this striking collage by Peter Clarke which puts a contemporary twist on gothic artwork, using a punk rock aesthetic to bring the ghoulish figure to life.
We hope we have inspired you to get creative and find a palette that best suits you to help celebrate the Halloween season. Witching you a Happy Halloween!