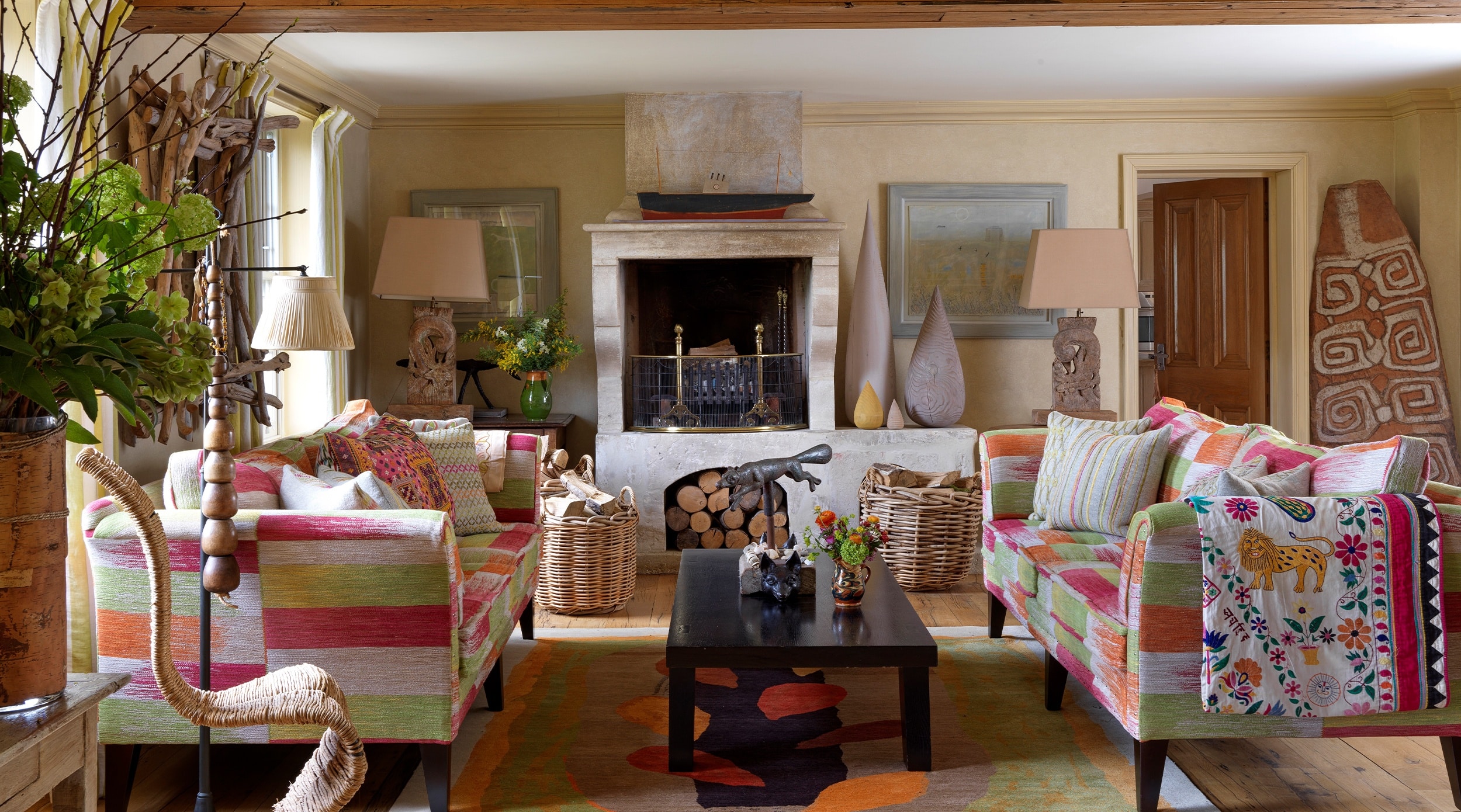 The Well-crafted Life: Homes & Gardens Podcast
---
The Well-crafted Life is brought to you by Homes & Gardens. The podcast considers one big question: how do we enhance our homes and, in turn, our lives? Every week, Editorial Director Sarah Spiteri meets three creatives who open up their hearts and minds to reveal the ways they elevate the everyday. It's a podcast that focuses as much on the little things as the big things. Because a well-crafted life is made up of both…
The Individual Home: Kit Kemp, Beata Heuman and Lulu Lytle
The Individual Home features three of the UK's leading interior designers who specialise in creating personal spaces that are joyful and uplifting. It's a melting pot of rich colours, treasured textiles, frothy coffees and birthday balloons, with a lot of comfort thrown in along the way.
Meet The Guests
There are few designers with as iconic a look as Kit Kemp. Her hotels in London and New York are exuberant, drenched in colour and pattern, and filled with one-off pieces by undiscovered makers. In this podcast, Kit opens up both her home and her design notebook to share with us the ways she enhances her own spaces.
Beata Heuman is a Swedish-born interior designer that delights with her eccentric and playful approach to design. She set up on her own in 2013, having trained with Nicky Haslam. Here, Beata describes with enthusiasm the rituals she has fostered and the spaces in her own home in which she finds the most joy.
Comfortable and uplifting best describes rooms created by Soane founder Lulu Lytle. She designs with the guiding principle that furniture should be both enhancing and inherently useful. Her design story began at 25, when she founded her business and embarked on a road trip to find traditional craftspeople with whom she could work. She speaks to us from her west London flat that's filled with found fabrics, rich colours and the spirit of family life.