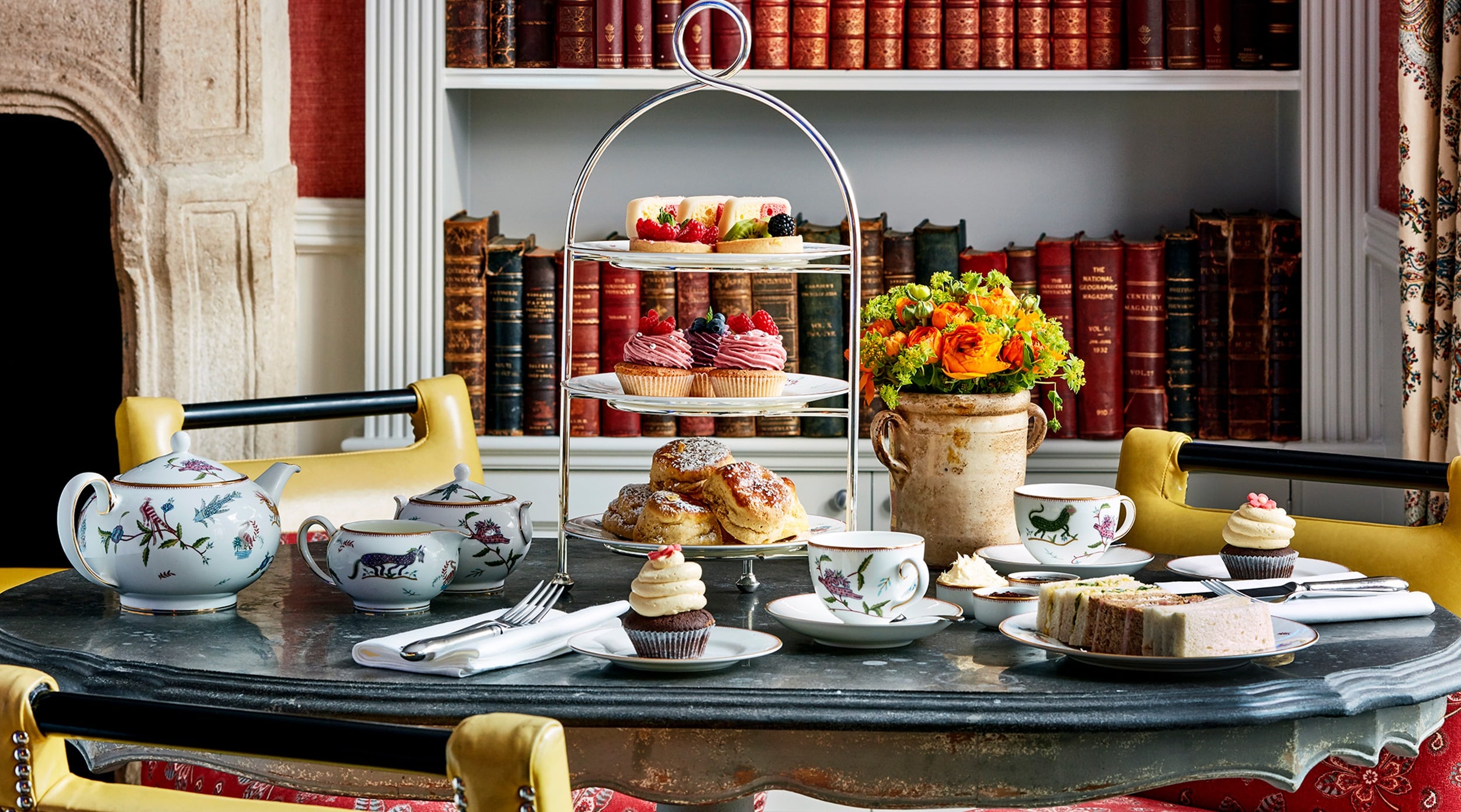 Bread & Butter: Tea for Three
---
In the run up to National Cream Tea Day, Caroline Kenyon talks to three experts about the uniquely British cream tea, its evolution from afternoon tea, why and how it makes us happy.
Featuring Kit Kemp, Founder & Creative Director of Firmdale Hotels and Kit Kemp Design Studio, Lizzie Collingham, food historian, Kimberley Wilson, psychologist and Finalist of the Great British Bake Off.
On afternoon tea at Firmdale Hotels…
"You know it's not just sweet things it's savoury as well and it's always a mini celebration. What we try to do is give a twist so that it's not just the ordinary it takes it into the extraordinary. Because of the nostalgia they'll be fresh and surprising things, you might find a tiny little rice pudding with amarena cherries or a blackberry and lavender macaron alongside the traditional crusts off cucumber sandwiches but there is always that little sort of celebration. It is amazing if you serve it with fine bone china and maybe with something sparkling, like an English sparkling wine. We serve ours with a vineyard in Sussex so there is the little bit of sparkle with the dishes that we serve." Kit Kemp
Click here to listen to the full episode.