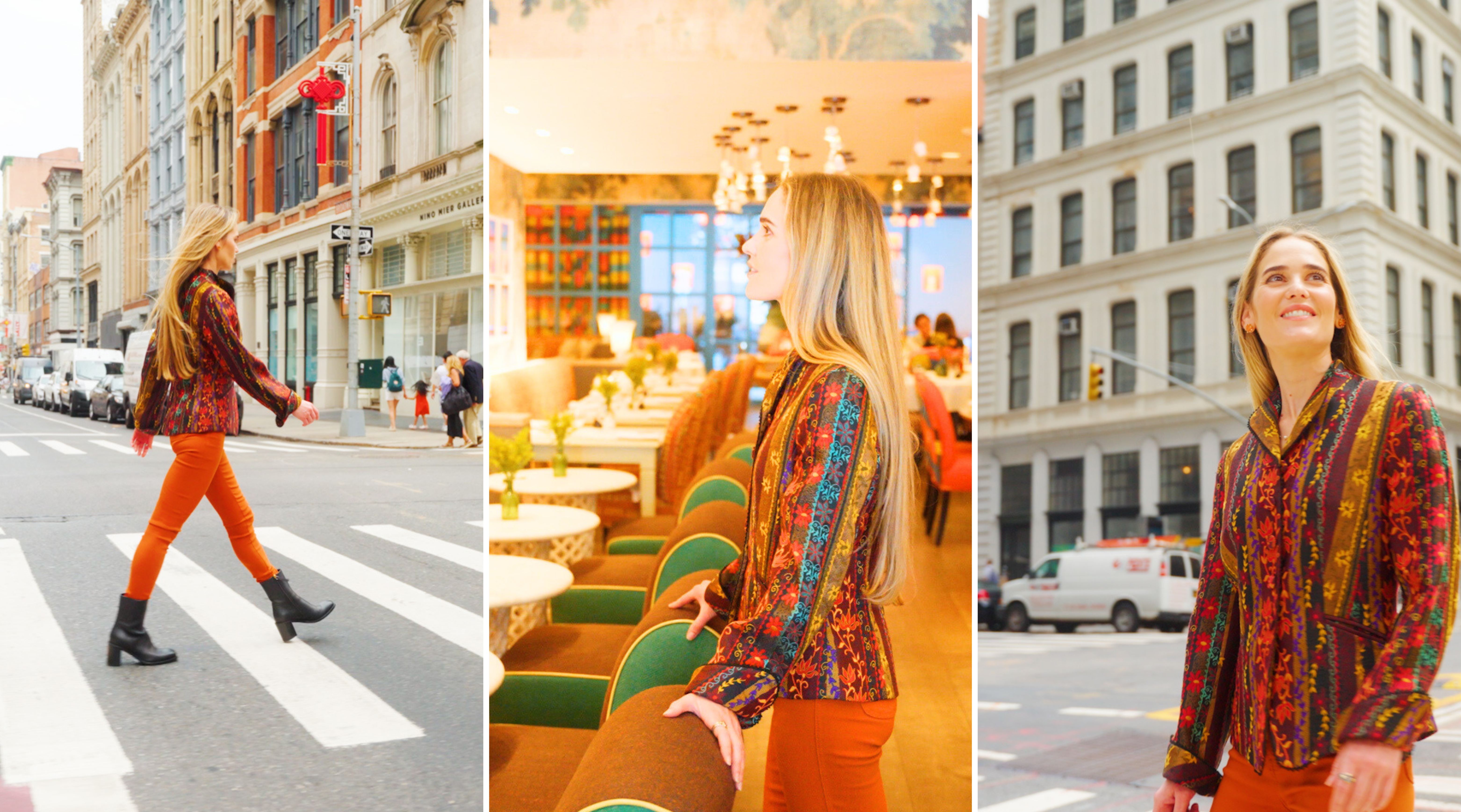 Our Five Statement Headboard Shapes
---
Headboards date back to ancient Egypt and Greece, where their primary function was to ward off cold drafts and symbolise social status. At our hotels, we've redefined the significance of headboards by seamlessly blending design and comfort. Join us as we explore our five stunning statement headboard styles, all available to buy on Shop Kit Kemp.
The Ellie Headboard
Named after a member of our design team, our Ellie headboard introduces subtle curves and sharp edges, infusing joy and sophistication into a space. In one of our suites at The Soho Hotel, the Ellie headboard flawlessly showcases a Pierre Frey geometric fabric (shown below on the far left).
The Flora headboard
The Flora headboard marries modernity with tradition, offering a timeless yet fresh design suitable for any room. Its wavy silhouette contributes to the room's visual rhythm, bringing character and a calming aura. 
The Sam Headboard
The Sam Headboard adds depth with its elegant and playful combination of round and sharp elements. Below (on the far left) an applique design accentuates the headboard's curvature and movement.
The Onion headboard
A simple and sleek design that works in almost every scheme. Its curved nature creates openness in the room, creating a relaxed and comfortable environment. 
The Ruby headboard
The Ruby headboard elevates the room by drawing the eyes upward and creating a sense of spaciousness. Adorned with round details, it adds visual interest and complements bold colours, as showcased below (on the far left) at the Charlotte Street Hotel with Fox Linton fabric.
It is no secret that we love headboards at the design studio. We hope this blog has inspired you to use statement headboards in your bedroom.
Shop the Look at Shop Kit Kemp
Our five playful shapes can be made to order, allowing you to recreate a much loved favourite from one of our bedrooms, or commission something totally bespoke using our distinctive collection of patterns and plains. Shop the look here.