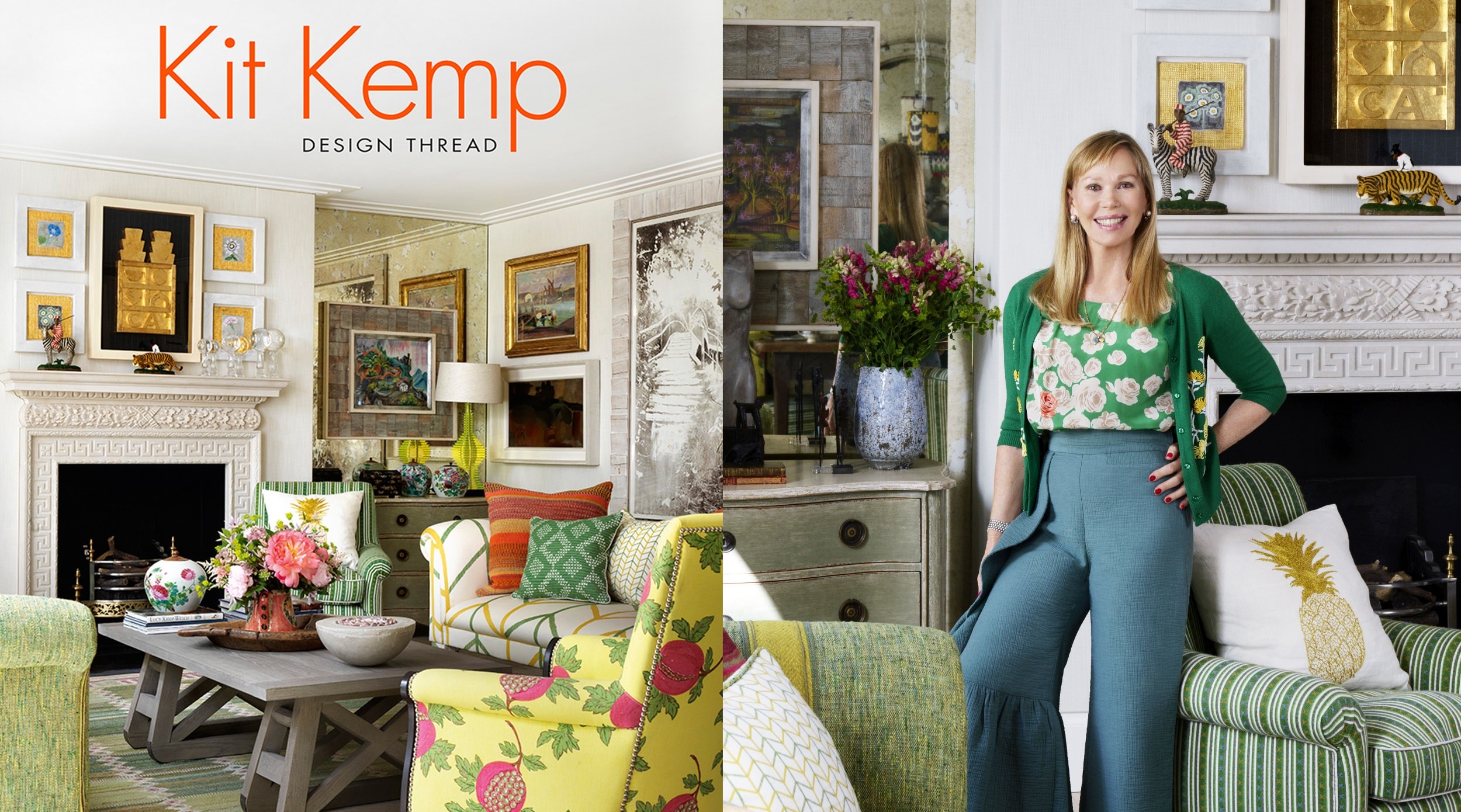 Design Thread – A New Book by Kit Kemp
---
Kit Kemp is back with her latest colourful and exciting interiors book, Design Thread, showcasing her unique approach to design.
'I'm always looking for pieces that tell a unique story – maybe of a person or a time in history, of a particular handcrafted technique, or even just something with a combination of colour or pattern, or a found object re-purposed in an unusual way, that takes you unawares. These are the 'design threads' I like to weave throughout all the interiors I design.' – Kit Kemp
In Design Thread, internationally acclaimed interior designer Kit Kemp shares the inspiration behind her creative process. Kit weaves a captivating narrative through an array of designs, from a house in the country and city pied-à-terre, to Manhattan Hotel, penthouse and beach bar, each treated as an individual work of art.
Kit's interiors are tailored and highly detailed but still have a feeling of calm and pique our curiosity, creating personal, authentic, handcrafted spaces which capture the imagination and stand the test of time. Showcasing Kit's unique approach to interiors, Design Thread explains how she immerses herself in an object, telling its story through her handwritten and distinctive
style.
By bringing together spaces that are harmonious and congruent, with a thread of creative connection running through each and every one, Kit creates unique rooms that also resonate as a whole. These ongoing connections seen in Design Thread provide a visual journey for the reader that will delight both the eye and the mind.
Get you signed copy of Design Thread in a beautifully presented gift box from Shop Kit Kemp.